GLASS DOOR LOCKS, HANDLES, HINGES, ROLLERS MANUFACTURER
Automation of parameters drives consistency
Dedicated and skilled team to serve our partner's needs
LEARN MORE
PRODUCTS
Glass Door Handles

Glass Door Locks/Clips

Shower Door Hinges

Sliding Door Rollers
SOLUTIONS
Expertizing with great industrial experience during the past 30 years, Sateer has been raised up to become a professional aluminum molding and heating solutions high-tech enterprise integrating strong R&D capability, reliable quality control system and consistent manufacturing capacity. Sateer has been successfully serving for hundreds of global.
Exquisite and streamlined sliding door accessories can bring a new experience and visual sense to your home or your office area. It is suitable for various office scenes and home scenes in the construction industry.
It can be installed not only on traditional glass doors, but also on delicate glass doors on balconies, allowing you to push and pull easily, and you can look at different scenery at a glance, feel the oncoming wind, and have a unique experience.
LEARN MORE

>>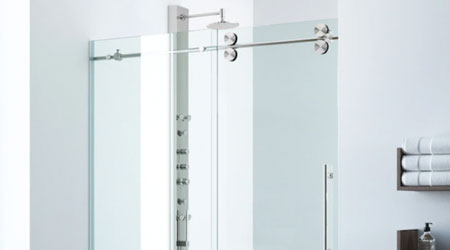 Say goodbye to ugly clips! Replacing the age-old method we've known for years, our new bathroom clamps offer improved aesthetics, operation and functionality. Not to mention, the installation procedure is simple and convenient, and you can do it yourself at home, and you can cut your installation time in half!
LEARN MORE

>>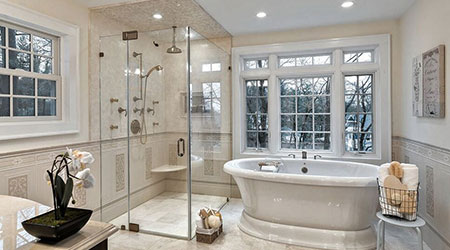 As we all know, as important as the walls and doors that make up the space are the handles of the glass doors. With the right choice of handles and handles, glass doors are both functional and beautiful. Because of this, Sateer offers a wide variety of glass door pulls for any project required.
LEARN MORE

>>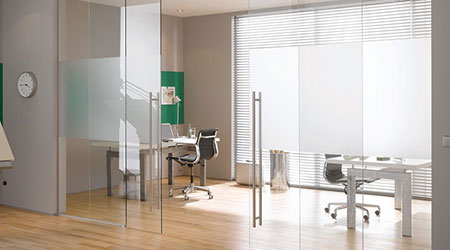 SERVICES








GET A FREE CONSULTANCY
Our professionals are happy to offer you a professional solution consultancy based on your request. Our satisfied long-term partnership clients have covered more than 30 countries all over the world since 1993.
ABOUT US
Sateer is a high-tech enterprise committed to the door control hardware industry, integrating product design, development, manufacturing and sales, with strong technical force, advanced production equipment, advanced modern enterprise, management and outstanding staff.
Our company mainly manufactures glass door locks, glass door handles, and other door control hardware products.
Product quality and service reflect the value of the company, but also a kind of social responsibility. We will take the needs of consumers as the brand development goal, deepen the core concept of quality first, optimize production and sales and other links, and serve every consumer wholeheartedly.
Excellent quality, reasonable price, perfect service. Our products are well received by customers at home and abroad. We continue to adhere to the tenet of "excellent quality, credit first" and wholeheartedly welcome customers to call and negotiate to create prosperity and mutual benefit.
"Sateer" brand has witnessed our years' course of development, our rises and falls in the business ocean, our constant learning and absorbing of successful enterprise culture, and our constant trying and exploring in the direction of "surviving on quality and developing on reputation", and our basic guideline of ego, self, and superego as well as pragmatics in cause. In internal management, we pursue the guideline of loving the cause, loving the enterprise, and loving customers based on raising the "quality baseline, qualification baseline, and image baseline" of the whole staff, constantly strengthening our sense of responsibility and mission in society. Facing the world and looking forward to the future, Sateer will, as always, adhere to the spirit of struggling for quality excellence and strive to keep our faith, and steadily pursue high taste and high-quality life together with you. Sateer Ltd will continue to create "brand culture concept" quality products and face the society to provide wholehearted services, to let customers truly feel that life is not just a kind of existence form, but also a kind of enjoyment, a kind of progress and a kind of pursuit! With the breakthrough and development of science and technology, Sateer will enter into thousands of buildings, becoming the most trustworthy hardware product to beautify your life.
Sateer will join hands with domestic and foreign customers to create a better future!
LEARN MORE
R&D

Continuous innovation, continuous breakthrough. Cross borders, break the world.

Based on the introduction of new materials, new technologies, new achievements, and our company's intellectual property rights, Sateer has established a unique R&D, production, and management system. The leading products are door control hardware products such as glass door locks and glass door handles. In addition, sample manufacturing and processing of special products can be provided. The company has advanced production equipment and technology and has a group of professional teams. The annual production of products is about 1 million sets (pieces), and the Sateer enterprise has obtained the invention patent certificate and copyright certificate. Since the company's expansion, the factory has been flooded with more powerful employees and more educated managers. The company has more than 100 employees and has introduced 30 precision CNC machine tools of better level to provide better quality products for the factory's products.

QUALITY

Work hard on quality.

Well-known domestic and imported brands, providing customers with higher specification options.

Heavy can also have quantity.

Covering all product requirements and effectively integrating for customers.

Sateer Hardware Manufacturing Co., Ltd. always regards quality as the most important thing and only uses the highest quality materials. We also strictly monitor the entire production process and continuously improve our production technology. The highest quality standards are applied throughout the entire process, from material selection, process monitoring to pre-delivery inspection. High-quality products are made from well-tested materials, and the entire production process is under very strict control, we have the best people, the latest equipment, and implement the highest standards, our hardware accessories meet industry standards and will definitely bring value to you with superior quality and availability, we believe in total quality and emphasize prevention over detection. That's why we use only the best materials and techniques to produce hardware, and our advanced manufacturing systems and skilled workforce allow us to work on your schedule to deliver the consistently high-quality hardware you expect.

PRODUCTION

Sophisticated and detailed.

Customized services that can be processed and customized to meet customer needs in an all-round way.

Production Process:

First of all, before processing hardware compensation parts, you must clearly see the content of the process flow, clearly know the part, shape, and size of the drawings to be processed, and know the processing content of the next process. Before processing raw materials and clamping, it is necessary to measure whether the size of the blank meets the requirements of the drawing, and it must be carefully checked whether its placement is consistent with the programmed instructions. After the rough machining of the processing technology is completed, self-checking should be carried out in time, so as to adjust the data with errors in time.

The main content of self-inspection is the position and size of the processing part.

1. Whether there is looseness in the machining process of mechanical parts.

2. Whether the part processing technology is correct to touch the starting point.

3. Whether the size from the machining part of the CNC part to the reference edge (reference point) meets the requirements of the drawing.

4. The position and size of the CNC machining parts relative to each other. Measure the roughed shape ruler (except arcs) after checking the position dimensions.​

Parts are finished after roughing confirmation. Before finishing, self-check the shape and size of the drawing part: check the basic length and width of the processing part of the vertical plane; measure the base point size marked on the drawing for the processing part of the inclined plane. After completing the self-inspection of the parts and confirming that they are in line with the drawings and process requirements, the workpiece can be removed and sent to the inspector for special inspection. When encountering small batch processing of precision parts, batch processing is required after the first part is confirmed to be qualified.

SERVICE

Service first, customer first.

1. According to customer needs, customers can carry out laser marking on conventional products, and manufacturers can also produce products and laser marking according to different requirements of customers. For example, the accessories in the handle connection can be made of iron, stainless steel, aluminum or copper. Packaging design can use standard conventional packaging or design packaging solutions provided by customers.

2. After confirming the order details, the customer sends the product logo format to the manufacturer for confirmation and communicates to determine the logo printing position.

Assembling design drawings or documents of products and packaging that need to be sent to customers.

3. Confirm the order, after negotiating details such as product specifications, delivery date and payment terms, confirm the contract and pay the deposit.

4. Production process, make production plan to control delivery time and perform input process quality control to ensure product quality.

5. Production time, our average production lead time is 30 days.

6. Quality control, the quality team conducts OQC to ensure the quality of the finished product before allowing storage. Video and pictures of the inspection process can be recorded and sent to customers.

7. Shipment preparation, notify the customer of the shipment preparation, and the customer pays the balance. Loading photos will be taken and sent to customers.

Customs clearance documents will be issued as they become available.

8. After-sales service, if there is any problem with the product, please contact our corresponding sales staff to determine the problem and transfer it to our after-sales service department. Our technical staff will reply within 24 hours and provide guidance through photos or videos. Give a solution. If the problem is still not solved, our technicians will judge, discuss and test the solution given by the guide, and make sure that the product can be repaired and the customer can understand.
CONTACT US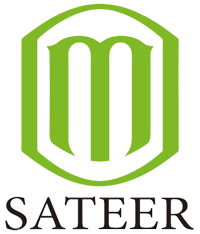 Zhaoqing Sateer Hardware Prodcuts Co., Ltd.
We are always providing our customers with reliable products and considerate services.
If you would like to keep touch with us directly, please go to contact us