Glass Door Handles
Glass door handles are door hardware items used to open or close glass doors. Modern glass door handles add the finishing touch to a beautiful glass door aesthetic. Glass door handles, like buttons on clothes, also convey the beauty of art. In the era of both beauty and practicality, a set of perfectly customized furniture naturally needs beautiful handles to set off. If you have a glass door, you would like to find a good glass door handle. Sateer offers an extensive selection of glass shower door hardware such as glass door handles to fit project needs. Our modern glass door handles come in various styles and specifications.
CONTACT US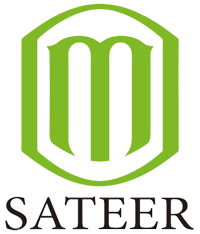 Zhaoqing Sateer Hardware Prodcuts Co., Ltd.
We are always providing our customers with reliable products and considerate services.
If you would like to keep touch with us directly, please go to contact us