Shower Door Hinges
Proper glass shower door hinges are important to maximize the functional benefits of glass enclosures. Without proper glass shower door hinges, glass shower doors can become damaged, cracked, or even cracked. Glass shower door hinges are critical as they are responsible for holding the glass door in place. The material of the shower door hinges can be divided into stainless steel, copper, and zinc alloy. Sateer shower door hinges are made of stainless steel, without electroplating, they will not foam and mold after a long time of use and have better bearing capacity. They are also stylish and beautiful in appearance and easy to install.
CONTACT US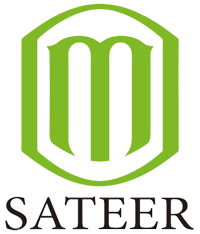 Zhaoqing Sateer Hardware Prodcuts Co., Ltd.
We are always providing our customers with reliable products and considerate services.
If you would like to keep touch with us directly, please go to contact us