Glass Door Locks / Clips
Nowadays, the widespread use of tempered glass doors has led consumers to increasingly pursue high-quality glass door hardware products, and the frameless glass door lock is an important accessory in glass hardware. Sateer frameless glass door locks and shower door clips are constructed of high-quality stainless steel, making them highly durable and rust-resistant. In addition, our frameless glass door locks also go through the process of advanced polishing process with sanding finishing which makes them stable, safe, and reliable. High-quality stainless steel frameless glass door locks are easy to install and provide users with maximum security.
CONTACT US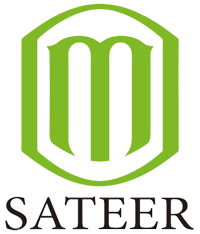 Zhaoqing Sateer Hardware Prodcuts Co., Ltd.
We are always providing our customers with reliable products and considerate services.
If you would like to keep touch with us directly, please go to contact us