Shower Door Handles
More and more homeowners are letting their preferences and tastes reflect in their bathrooms. With modern style being introduced into these private enclosures, it's no surprise to find different customizations and finishes in shower door hardware. As inconsequential as glass door pulls may seem, they can alter the appearance of your entire bathroom. If you are remodeling or adding a few touches to your shower, you might get stuck trying to decide what type of shower glass handles to choose. Choosing a shower door handle that matches these various bathroom accessories will create a welcoming and unified space. Sateer offers a wide range of glass door pulls for your shower doors.
CONTACT US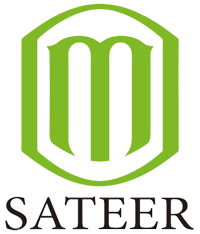 Zhaoqing Sateer Hardware Prodcuts Co., Ltd.
We are always providing our customers with reliable products and considerate services.
If you would like to keep touch with us directly, please go to contact us