Sliding Door Rollers
Sliding door rollers are suitable for frameless glass doors and can be installed with anchor chains or access control electric locks. To meet the needs of the facade design, the styles of sliding door rollers are complete, and the doors can be opened and closed effectively, showing the overall frameless consistency. Sateer has been focusing on the industry for many years, the raw materials are carefully selected, and the products are durable. Shower door rollers offer the best of both worlds in terms of convenience and aesthetics. Our sliding door rollers come in many different types and can meet your needs across a variety of different applications.
CONTACT US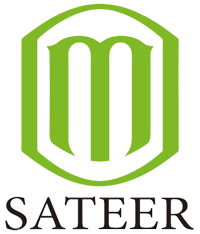 Zhaoqing Sateer Hardware Prodcuts Co., Ltd.
We are always providing our customers with reliable products and considerate services.
If you would like to keep touch with us directly, please go to contact us