Stainless Steel Glass Door Handles
Stainless steel is a good material since it has the ability to resist corrosion. That is why most people prefer to install stainless steel glass door handles. Sateer stainless steel glass door handle has the advantages of vacuum plating, thickening without fingerprints, support for customization, sturdy and scratch-resistant, factory direct sales, and no fingerprint sealing glaze. Our commercial glass door handles are not only made of thick steel, with a simple and elegant design, easy to install but also polished and electroplated for corrosion resistance. They also offer a higher level of aesthetics thanks to their consistently bright and shiny appearance.
CONTACT US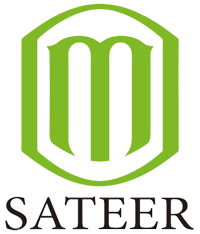 Zhaoqing Sateer Hardware Prodcuts Co., Ltd.
We are always providing our customers with reliable products and considerate services.
If you would like to keep touch with us directly, please go to contact us