Shower Hinge
The hotel have about 689 rooms. They replace the mattress every three years. Couples and families are really like this hotel and give 8.9 high review score.In 2019, the customer just repeat the order for 2265pcs mattress. People like the comfortable of the hotel.
Say goodbye to ugly clips! Replacing the age-old method we've known for years, our new bathroom clamps offer improved aesthetics, operation and functionality. Not to mention, the installation procedure is simple and convenient, and you can do it yourself at home, and you can cut your installation time in half!
The minimalist and compact bathroom clip can be installed on the glass door of the bathroom to provide a unified look and aesthetics to your whole. It is light, small and simple. It can easily push the glass door without brute force pushing the door, and can make the glass door close automatically.
CONTACT US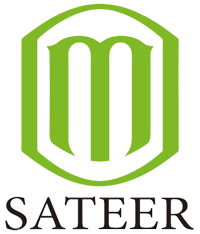 Zhaoqing Sateer Hardware Prodcuts Co., Ltd.
We are always providing our customers with reliable products and considerate services.
If you would like to keep touch with us directly, please go to contact us