Glass Door Handle
The hotel have about 689 rooms. They replace the mattress every three years. Couples and families are really like this hotel and give 8.9 high review score.In 2019, the customer just repeat the order for 2265pcs mattress. People like the comfortable of the hotel.
As we all know, as important as the walls and doors that make up the space are the handles of the glass doors. With the right choice of handles and handles, glass doors are both functional and beautiful. Because of this, Sateer offers a wide variety of glass door pulls for any project required.
Now, our company is constantly improving, not only can we have a wide choice of sizes and styles, but we can provide finishes to coordinate with any glass door hardware used for architectural purposes. Our business is to provide handles for glass doors that meet the needs of most projects. At the same time, as a company, we are flexible enough to also innovate for special glass door projects – and provide bespoke solutions for completely unique needs.
CONTACT US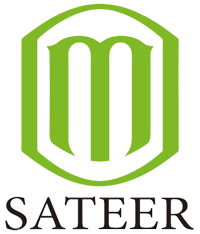 Zhaoqing Sateer Hardware Prodcuts Co., Ltd.
We are always providing our customers with reliable products and considerate services.
If you would like to keep touch with us directly, please go to contact us